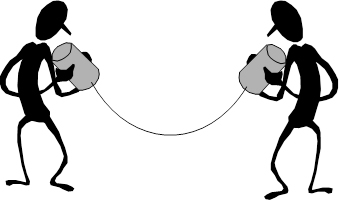 Free Augmentative Communication Training
Implementation Strategies for AAC:
How to Get Kids Really Talking
Date: October 1, 2015
Time: 9:00 AM - 12:00 PM
Location:
8301 Farrow Road
Columbia, SC
Description:
This presentation focuses on strategies to teach and promote use of an augmentative communication system to get students to independently initiate spontaneous, novel utterances rather than simply repeating pre-stored sentences when prompted
The strategies presented will cover a range of communication ages and abilities, including those at the level of emerging language and literacy. The workshop is not limited to people using PRC devices. The teaching strategies presented are appropriate for a wide variety of devices and programs. You do not need to bring an AAC device to the workshop.
This presentation is appropriate for anyone (teacher, SLP, parent, paraprofessional, etc.) working with a student using communication devices
This workshop has a maximum of 15 participants
Speaker:
Holly S. Camplin, MS, CCC-SLP, Assistive Technology Works Inc.
Holly Camplin, MS, CCC-SLP is an ASHA licensed Speech-Language Pathologist with degrees in Communication Disorders and Speech-Language Pathology from North Carolina State University and East Carolina University. Holly practiced as a school-based speech pathologist for over 14 years in Moore County Schools in North Carolina, specializing over time in AAC implementation in the classroom. Holly joined Assistive Technology Works in 2013 as the eastern North Carolina and South Carolina Consultant to continue focusing on AAC; traveling throughout eastern NC and SC to help clinicians, educators, and clients find solutions for their AAC needs.
Registration:
Complete the Implementation Strategies for AAC
Cost: Free, but pre-registration is required
For questions about registration call Will McCain at (803) 935-5004 or Lydia Durham at (803) 935-5263 or 800-915-4522