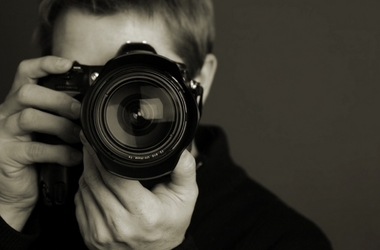 PhotoVoice at Winthrop Exhibit
October 1st - October 23rd
Panel Discussion October 1
Twenty-five years after the signing of the Americans with Disabilities Act, challenges remain for students affected by physical, educational, and psychological disabilities. The PhotoVoice program hopes to increase understanding of some of the key obstacles (such as the lip on the sidewalk shown above) that students face on a daily basis. PhotoVoice is a participatory approach that empowers students to use their cameras to document barriers and access issues, to reflect on the meaning found in the photos, and to engage in critical dialogue with others to ignite the spark of change. The goal is to raise awareness, normalize the inclusion of individuals with differing abilities, and reduce stigma that may be associated with receiving accessible services. By viewing the Winthrop campus through the lens of disability, we can work toward continued improvements in access for all students.
This exhibit will run from October 1-23. A student panel discussion will be held in Dina's Place, in the Student Center at Winthrop University at 5 p.m., on Thursday, October 1. A reception with light refreshments will follow. Please join us, if you are available.
Event Date:
9/29/2015
Event Time:
8:00 AM - 11:00 PM
Recurrence:
Occurs every day, effective from 9/29/2015 until 10/23/2015
Location:
DiGiorgio Campus Center Main Lobby
Description:
October 1. Global Cultural Event. This is the panel discussion by those students who have self-identified as having a differing ability and have submitted photos that represent barriers and/or access. Students must attend panel discussion in Dina's Place at 5:00-6:30 to receive Global Cultural event credit. Reception in Digs Lobby immediately following Panel Discussion and the photo exhibit will remain in Digs through October 23.
Free and Open to the Public
Contact Information:
Tina Vires
803 323-3290
virest@winthrop.edu